Learn how to navigate and understand your driving performance in the Brightmile App
Note these features will be available once you complete your benchmark period in the app
Navigate
You can see your scores in the 'Home' section of the app by either swiping on the pillar carousel at the top of the screen or by pushing Risk, Speeding, Distraction, Fatigue, and Eco in the trends summary to go to the relevant section.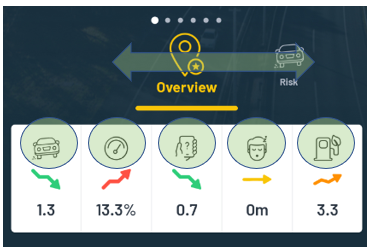 For each of the 5 pillars you can see:
Trend
For each of the 5 Pillars we show you your 2 week average and compare that to your previous 2 week average.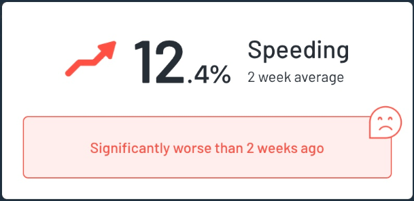 Your 2 week average is your rolling average score from your previous two weeks (or 14 days) of driving, as updated each day.
Remember we only calculate these based on your Business Trips.
Longer term progress and how you are doing against your colleagues
We also show you how you are doing over time and against your fleet.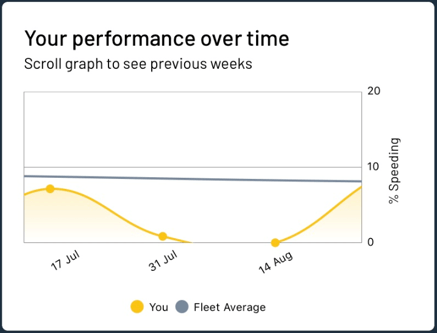 The lines on the graphs plot your rolling 2 week average against your fleet's average.
In this example, we can see that although this Driver's performance is significantly worse than 2 weeks ago, their level of Speeding is still slightly below their fleet's average.
You can swipe on the Graph to see your trend back over the last 12 weeks