Learn how to use Brightmiles built-in Mileage Manager to make claiming your mileage expenses easier and more accurate
In order to use the Brightmile Mileage Manager, please ensure that you follow the different steps highlighted in below.
Setting up the mileage manager settings before use
Complete your vehicle profile and mileage expenses settings
Under the driver profile which you can find by taping on this icon

in the bottom navigation of the app, you can have access to the vehicle details.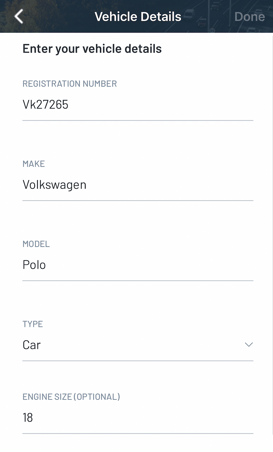 You need to ensure that the "Registration Number" in the 'Vehicle' section of the app is completed for before using the mileage manager feature.
On top of this, below the vehicle details, you need to complete the mileage expenses assistance settings.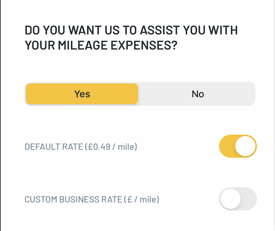 You can use the default rate for your expenses or set up a custom rate based on your company policy.
The currency should be set by default. If you see any issue, please contact your fleet manager or you can contact us at support@brightmile.io and we will be happy to help.
Change the Measurement Unit in the Brightmile Driver app Settings screen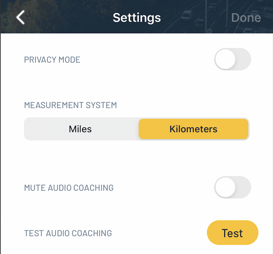 Under the settings option in the driver profile, you can access and change at anytime the measurement system unit and change it from Miles to Kilometers.
This measurement unit will be used in the mileage manager and can be changed at any time
How to use the Mileage Manager now that the set up is done?
To use the Mileage Manager press here in the Trips section of the app.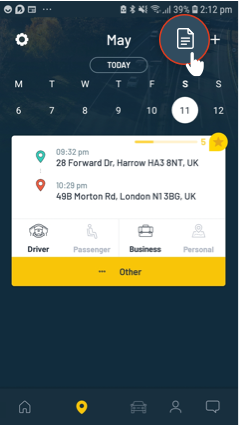 The Brightmile Mileage Manager allows you to create and export a Microsoft excel report of your Trips including mileage, Trip purpose, and claim value.
To generate a report select the relevant dates, choose whether to include Personal trips using the slider, and then press "Download Report".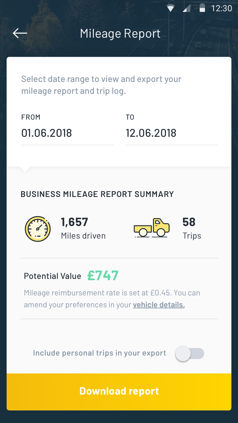 You will then be able to choose how you would like to export the report (e.g. via email, locally etc).
Remember if for any reason Brightmile misses a full or partial trip you can add/edit trips
These trips will be clearly marked in your mileage report as manual/edited for your records