iPHONE Signup Instructions
Download Brightmile from the Apple App Store by heading to the App Store app on your phone and searching for Brightmile.
Once installed please open the Brightmile App and select "Signup"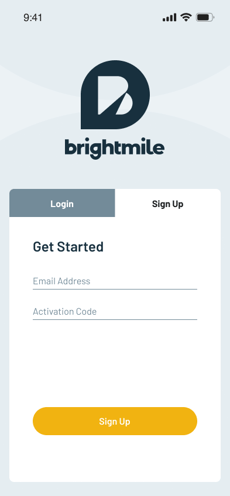 To create your account please use the email address to which you received your invitation to download Brightmile. No other email address will be accepted.
Please input the 4 digit activation code that you will find in your invite email. If you do not have an invitation email please contact support@brightmile.io .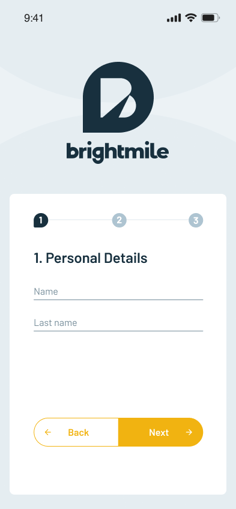 Next, provide your first name and last name so that we can create your user profile.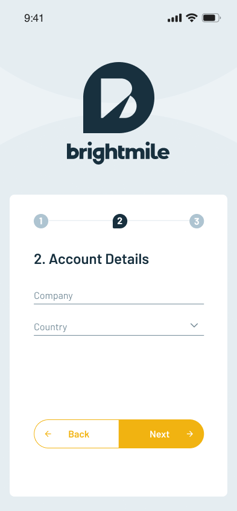 Please insert the name of your company. Note that no other information (e.g. division/country) is needed.
Next select your Primary Work Location. If you work in multiple countries please select the one that you most commonly work in. If your country is not listed please contact support@brightmile.io before continuing with the signup process.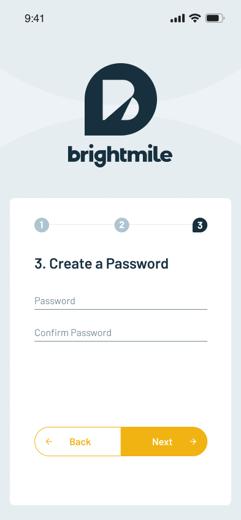 Please create your own password which must:
Contain between 9-12 characters
Include at least 1 lower case letter
Include at least 1 upper case character
Include at least 1 number

You can use the 'show password' symbol to un-hide your password and check for mistakes.