Brightmile has partnered with Global Reward Solutions to offer our drivers access to rewards across the globe. Convert your GCode prizes into physical rewards and gift cards through the Global Rewards Store
If you are a winner you will be notified in our winners emails and in the BrightRewards section of the app. In order to redeem your voucher in the CGode store, navigate to the BrightRewards section of your app and follow the pop up instructions.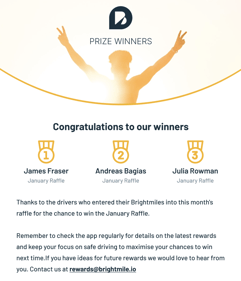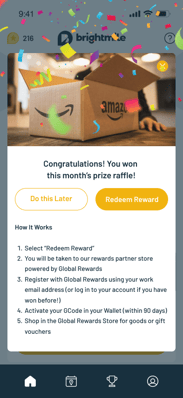 If you don't see a popup when you enter BrightRewards, or need to find your redemption code again, you can see any pending and previous rewards in the Prizes section at the top of the BrightRewards page.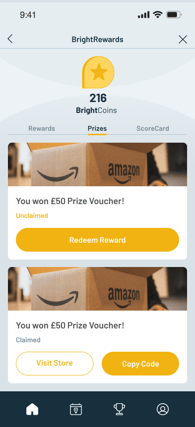 Once in the Prizes section you can visit the GCodes store to finish redeeming and activating your voucher by copying your redemption code and following the instructions on the redemption page.
Please redeem and activate your voucher within 90 days.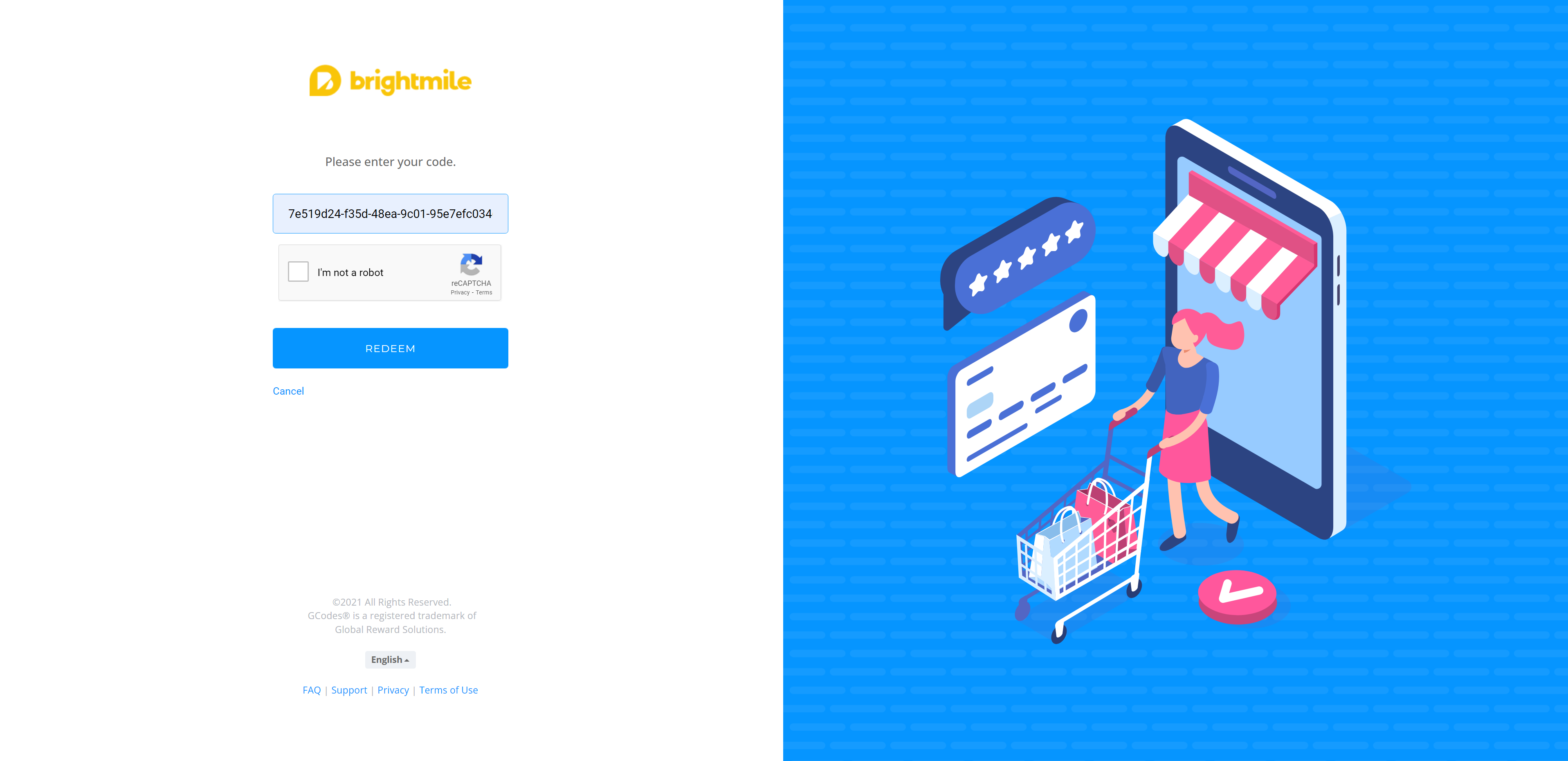 Once redeemed and your global rewards account is setup you will see your GCode voucher in your wallet.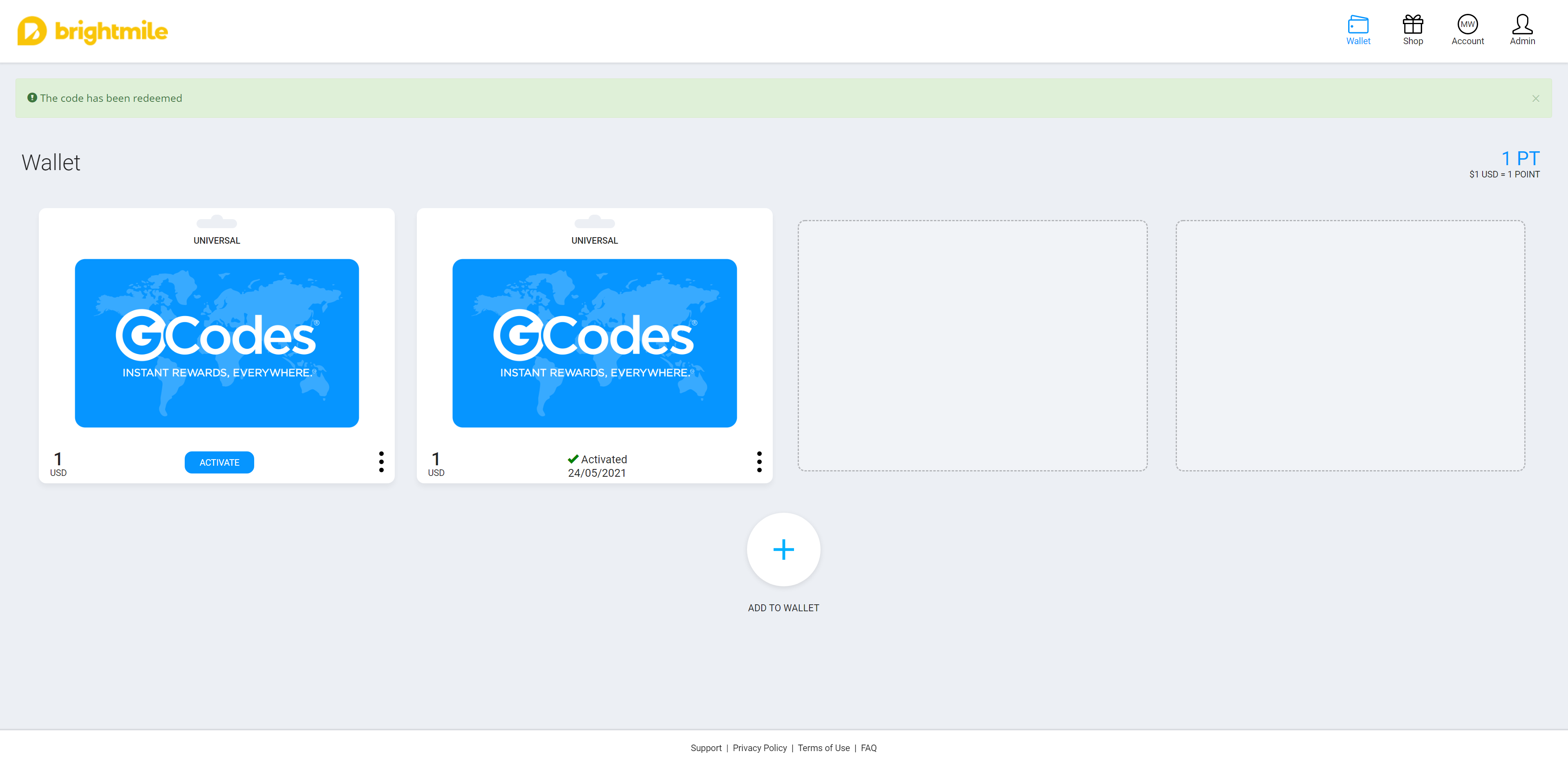 You now need to activate your voucher. This converts your voucher into store points equivalent to your local currency.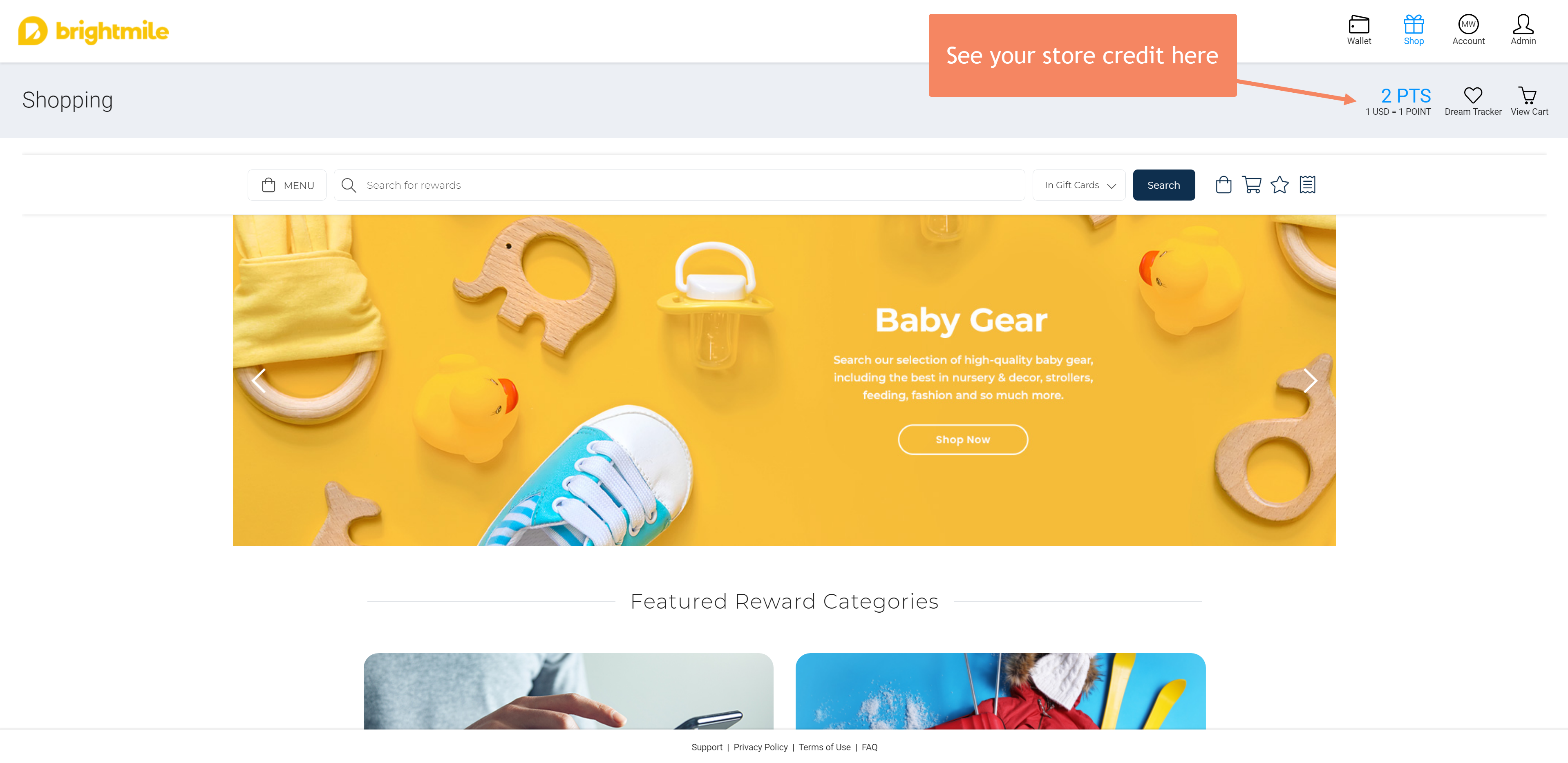 You can now spend your points on physical goods or gift cards for stores in your country.
Why do I need to register with Global Rewards?
Global Rewards are a store front much like Amazon or other online retailers. Your Brightmile account is not directly connected to Global Rewards for privacy reasons.
Can I get gift cards or just physical goods from Global Rewards?
Good question!
Depending on your country it is your choice. Visit the store once you have redeemed your reward and check out the options selector to view the options for your country.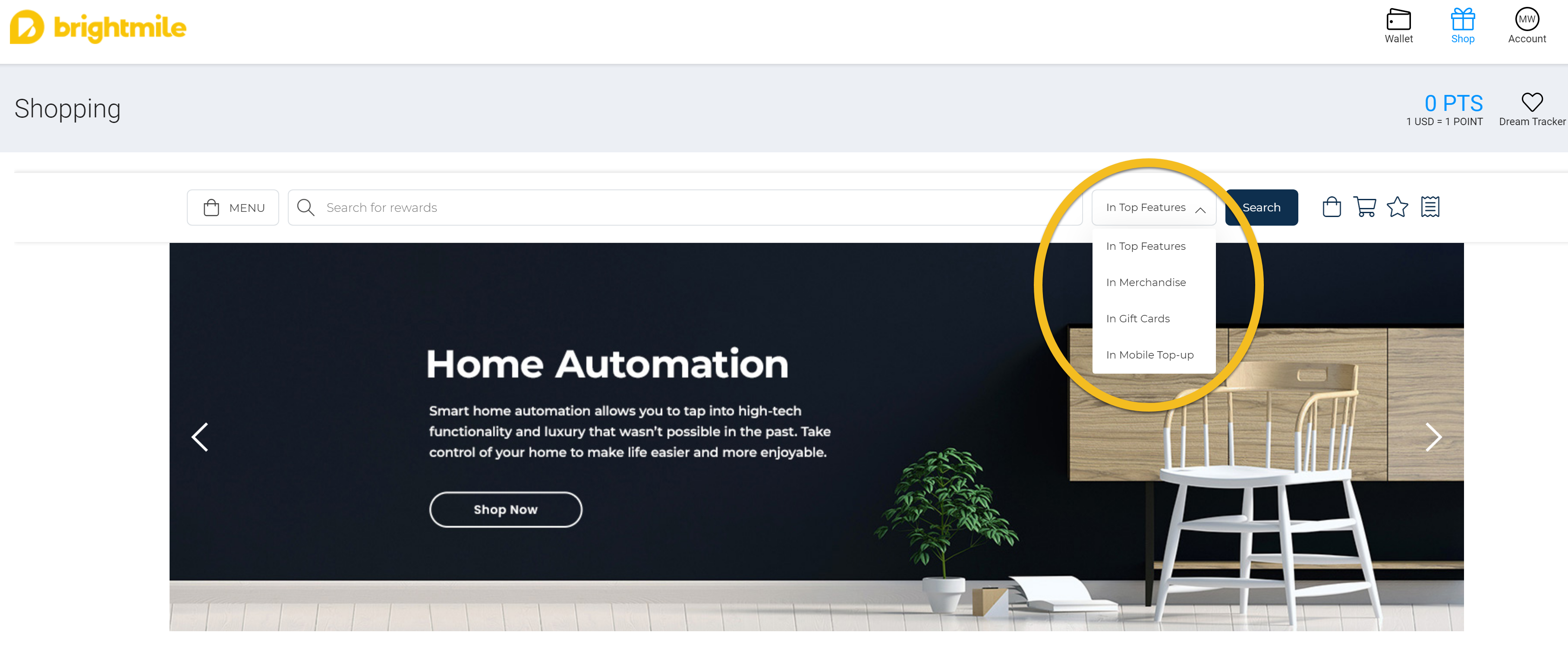 Who should I contact if I have problems claiming my Global Reward?
If you have won an award but have not received details of your reward voucher please check your spam folder for the voucher email or contact support@brightmile.io
If your query relates to redeeming your code or receipt of goods/gift cards from Global Rewards please contact their dedicated support team Global Rewards Support


Why did Brightmile choose to work with Global Reward Solutions?
At Brightmile we want to be able to deliver our rewards effectively to drivers across the globe. Global Reward Solutions are the biggest rewards cloud on the planet!
In addition for every transaction, Global Rewards fund the planting of 5 trees. In fact, they are planting 5 million trees in the next 12 months as part of their Evergrow global climate change challenge.
17,272,438
Trees Planted
(To June 23)